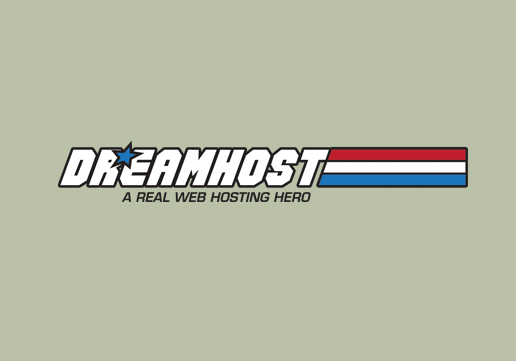 Dreamhost held a retro t-shirt contest where they asked contestants to use their company name or logo to create t-shirts from different decades. We one "Best in Decade" for our parody of the GI Joe logo. T-shirts can be purchased here>>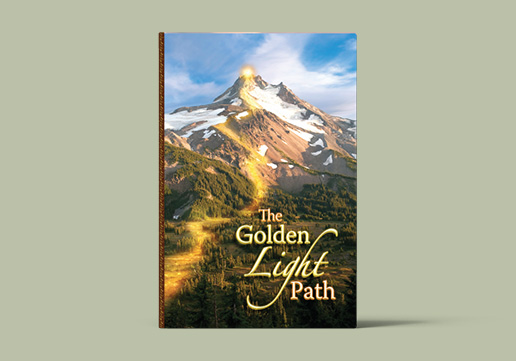 The Golden Light Path
We manipulated this photograph of the Colorado Mountains to achieve a deeper blue sky and add the surrealistic golden light path illustrating the title for this book cover.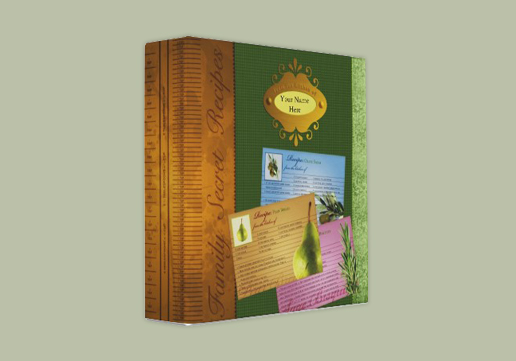 Recipe Binder
Victorian-style recipe binder with faux leather spine recipe cards, measurement equivalents, and customizable golden nameplate. For purchase at: http://www.zazzle.com/family_secret_recipes_binder-127361337197083071
Baby Blessing
We created a digital scrapbook page for a baby blessing book by simulating stitching, layers of paper and cloth, buttons, and shadowing to make it realistic.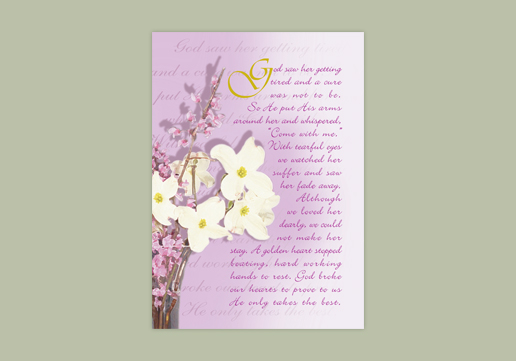 Eulogy Poem
Redbuds were a favorite flower of a late friend. After taking a photo of a floral arrangement containing redbud and dogwood flowers we used Photoshop filters to create a soft feel for this poem.
Classic Car Poster
Using client provided photos, we silhouetted this car to remove it's original background and placed it on this sleek auto-inspired background with the car's model logo and year.
Miscellany//

1

/

2

/

3

/

4

/

5

/

6

/

<< Previous

|

Next >>
Miscellany
This is where we like to display some of the projects that we have designed and our proud of, but don't get to work on everyday. We love working on different types of projects. It lets us jump out of the box and explore our truly creative sides. If you have a project that isn't listed on the site, feel free to ask us if it is something we could handle and would like to work on...